The event cleaning company in London that takes care of everything
Trained & fully insured professionals

The cleaners have completed the Fantastic Academy's numerous training courses and are covered by a substantial public liability insurance.

Cleaning a wide range of venues

From small office parties to concert halls and art exhibitions, the team will perform their duties with great attention to detail to leave all surfaces within the premises spotless.

Weekend and holiday availability

You can schedule your after party clean up session for workdays, weekends, and holidays.

Modern cleaning equipment

The modern machinery will get the job done faster than any conventional cleaning method.

Punctual service

Organising a business event of any scale isn't easy. The professionals will arrive in a timely manner to handle all cleaning tasks and let you focus on delivering the perfect company event.

Round-the-clock customer care

Book our services at any time – our operators are available 24/7.
Why should we take part in your event?
At Fantastic Services, we are well aware of how preparing for a special occasion, be it an office party, concert, wedding, exhibition, or festival, can be a stressful and time-consuming experience. We have thus developed this service to help you manage the cleaning logistics behind your events from start to finish. Here is what the after event cleaning team will do: will do:
They operate modern machinery to ensure that your venue is left looking spotless.
They provide all required eco-friendly cleaning solutions on the spot to help you quickly prepare for a festivity or deal with the aftermath from the previous night.
They perform all sorts of tasks: mopping, sweeping, decluttering, scrubbing, and more.
When your event ends, they will collect and prepare all leftover rubbish for easy disposal as part of your service.
We are certified: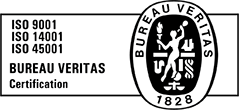 Businesses that trust our services
Concerts
Weddings
Offices
Galleries
Hotels
Retail
Sport and Leisure
Festivals
We recognise the difficulties within your business sector and can help you solve them by offering a healthy range of personalised solutions. Contact us
More Fantastic services for your business
Cleaning for a party on your own is boring – let us join in on the fun
Focus on the positive emotions of organising a great event!
Get in touch