Professional school cleaning services in London for a healthier environment
Add specialised Virus Disinfection and Antiviral Sanitisation to your cleaning service! Protect teachers! Safeguard the children - our FUTURE!
Get in touch

Entrust your educational facility to our reputable school cleaning company
A safer and healthier learning environment

Fantastic Services can assist you in maintaining a safe and pathogen-free learning and working environment for your pupils and staff. Through specially developed cleaning methods and strict service delivery practices, we can contribute to their safety and well-being, while on the school premises.

Trained and vetted cleaning operatives

We rely on dedicated and experienced cleaners, who are trained internally at our Fantastic Academy. They are fully insured to work in both domestic and non-residential settings. Due to the current global health crisis, the cleaners follow strict personal protection and disinfection practices.

COSHH-certified cleaning detergents

The cleaning operatives work with industry-approved and non-toxic detergents, which are safety-certified for use around children and young people. The cleaners bring high-end equipment (hot water extraction machine, hard floor cleaning equipment, foggers, etc.) should you require a specialised cleaning service.

Suitable for all types of educational establishments

We have been serving expertly all types of schools in London for a number of years now. This includes state and private schools, children nurseries, colleges and universities, as well as kids day centres, out-of-school clubs and childcare facilities.

Regular deep cleaning solutions

We offer no-minimum-contract school cleaning services, which can be delivered on a daily, weekly, fortnightly or monthly basis. Of course, you can customise the frequency of your appointments, according to your facility's needs.

Flexible and customised service delivery

We offer one-off and regular cleaning appointments, which can be performed during and out of business hours. Evening and weekend slots are available to ensure that your daily school operations are not disrupted. You can tailor your services to suit best the needs of your educational organisation.

Additional specialised cleaning services

From window cleaning, carpet cleaning, hard floor cleaning and deep kitchen cleaning to professional antiviral disinfection and sanitisation services, which ensures your students and staff's safety amid the COVID-19 pandemic, we've got you covered!

Wide coverage and convenient booking

You can contact us online or call us to discuss your school cleaning maintenance requirements anytime if you are located in Greater London, within the M25 zone. We will assign you with a personal account manager, who will take care of your needs and manage your services.
The importance of maintaining your school premises clean and healthy
We provide deep cleaning services that have been developed to meet the needs of various types of educational facilities. From state primary and secondary schools, grammar schools, as well as colleges, academies and universities to independent private and boarding schools, we endeavour to deliver only excellence in our cleaning maintenance results by customising our services, according to your specific requirements. Furthermore, we can also provide regular cleaning assistance to kids nurseries, as well as special schools for children with special educational needs.
Undoubtedly, working with children and young adults is a huge responsibility. And while one of the main priorities of your organisation is to ensure that they receive a quality education, providing them and their teachers with a clean, safe and healthy place of learning and work is also of utmost importance.
With Fantastic Services, you can rest assured that your establishment will be hygienic and germ-free at all times!
We are certified: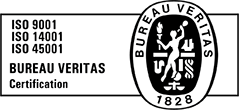 What to expect from our regular deep cleaning solutions
We count on the expertise of fully trained and background-checked cleaners, who are experienced and qualified to handle cleaning maintenance tasks in non-residential settings. The cleaning operatives use COSHH-approved detergents, which are non-toxic and safe for use on premises, where children spend the majority of their time during the day. The cleaners observe personal protection and disinfection practices and implement our Fantastic Quality Standard accordingly. They are well-adept at following your specific cleaning instructions, in order to provide you with a truly tailored service that meets your requirements.
We can clean all types of surfaces and areas on your premises, including the following but not limited to:
Tables, desks, chairs, filing cabinets and shelving;
Hard floors (wood, laminate, tiles, vinyl);
Carpets and upholstered furniture;
High-touch surfaces and fittings (door handles, light switches);
Washrooms, sinks and taps, toilets;
Windows and sills (exterior and interior);
Food preparation and dining areas (including kitchens and cooking equipment).
Just specify your needs and provide us with your detailed cleaning checklist!
School cleaning services in London, designed to meet your specific needs
Each learning establishment, of course, has their own cleaning maintenance needs, based on the type of facilities they have, on the layout of the premises and so on.
Fantastic Services can ensure the hygienic condition of various spaces in your educational establishment, which might be used daily by both pupils and staff:
Classrooms and lecture rooms;
Conference halls and auditoriums;
School corridors and circulation areas;
Reception areas and common rooms;
School laboratories and science rooms;
Sports halls and gyms;
Staff rooms and offices;
Dormitories and student residences
Washrooms, toilets and changing rooms;
Canteens and school kitchens.
And that's not all! We can also provide you with property maintenance assistance for your outdoor spaces around the facility.
Step up school hygiene with our additional specialised cleaning services
Apart from our regular deep cleaning solutions for schools, you can take advantage of a wide range of other specialised cleaning services. For instance, we offer antiviral/antimicrobial disinfection and sanitisation, which provides comprehensive pathogen control in non-healthcare settings. In addition, we can deliver professional hot water extraction carpet/upholstery cleaning, window cleaning, deep kitchen cleaning, as well as pressure washing services with high-end results.
Last but not least, you can explore our wide variety of property maintenance services on this website if your school or college needs gardening, pest control, handyman and renovation assistance. Fantastic Services will be honoured to become your partner in providing your students and staff with a healthy, safe and presentable learning environment!
Businesses that trust our services
Property management
Hotels
Retail
Healthcare
Food services
Sport and Leisure
Public sector
Other
We recognise the difficulties and needs of organisations in the public and private sector and can help you take a proper care of your business by offering a wide range of specialized solutions. Contact us
In particular I would like to mention their good time keeping, quality of service, value for money, responsiveness and flexibility.
Christian Bauer
Managing Director
Complete RPI Operations
Let us also help you with