Get professional guttering services in UK with attention to detail
Latest tech and high quality standards

The London technicians use an innovative Gutter Vac Clearance System and powerful jet washers to remove natural debris, mould, and even pests in a safe and Eco-friendly manner.

Guaranteed service all the way through

Get a 1 month guarantee for cleaning gutters and 6 months for any gutter repair jobs.

Protecting your property from damage

Overflowing gutters often lead to water damage and mould growth in the property. We prevent all of this from happening by thoroughly inspecting and cleaning or repairing your gutters.

Same-day/short notice availability

Same-day, weekend, and bank holiday appointments are readily available upon request.

Well-trained and insured technicians

Each guttering expert is fully equipped, has received training at the Fantastic Academy, and is covered by a thorough public liability insurance.

Before and after photos of your gutters

The wet vacuum machine is equipped with a small HD camera which the team will use to photograph your gutters before and after service completion.
Gutter cleaning
To deal with blocked drains and gutters, we use an industrial gutter cleaning machine with a telescopic pole and 3000 watts of power. The technicians will use the machine to suck all branches, leaves, and dirt from your gutters. They will also provide you with before and after pictures for a clear comparison. Keep in mind that we cannot treat downpipes below the ground.
We are certified: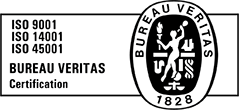 Gutter repair
Your leaking gutters repair may happen in three different ways, depending on your property's height and on the ease with which the team can access your gutters:
Using a safety ladder that can reach up to the second storey of your property.
Dispatching rope access gutter cleaners to repair gutters higher than the second floor.
Using a cherry picker for premises that are too tall for any of the two previous methods to work. This platform will allow the technicians to detach, clean, and reinstall gutters with guards. Please note that you will need to provide a parking spot near your property.
The professionals will bring all tools needed to make the repairs on the spot, including drills, gutter spikes and brackets, sealant guns, measuring tapes, and whatever else is required.
Gutter lining
The professional guttering team can line gutters made from iron, timber, concrete and other materials. The lining installation will keep your gutters tightly sealed and make them waterproof. Its high tolerance to temperature changes, on the other hand, will ensure that you will not have to worry about it splitting or cracking in direct sun or freezing temperatures.
Gutter replacement
If the gutters of your business premises are damaged beyond repair due to overflowing water, the specialists will replace the damaged sections with modern alternatives. The durable components will allow your gutters to properly divert rainwater from your rooftop, avoiding future blockages and leaking issues. The gutter technicians will also note the rate at which your gutters expand and contract to ensure that they will last you in a variety of weather conditions.
Businesses that trust our services
Property management
Hotels
Retail
Healthcare
Food services
Sport and Leisure
Public sector
Other
We recognise the difficulties within your business sector and can help you solve them by offering a healthy range of personalised solutions. Contact us
More Fantastic Services for your business
Book commercial guttering today and prevent water damage in the future
Floods & business don't go well together – leave the clogged or damaged gutters to us!
Get in touch