24/7 specialist virus disinfection and antiviral sanitisation in London
Minimise the risk of Coronavirus (COVID-19) contamination at your workplace with effective and certified disinfection and sanitisation
Get in touch

Take the right measures with the help of a professional disinfecting and cleaning company
CERTIFIED antiviral detergents

We use lab-tested antiviral cleaners to eliminate dangerous germs. They are suitable for workplaces at risk of contamination such as food processing facilities and offices.

Kills 99.999% of a wide range of pathogens within seconds

The disinfectant eliminates viruses, bacteria and yeast that are known to be highly transmissible and can result in infections and illnesses including Coronavirus (COVID-19), MRSA, E Coli, HIV, Hepatitis C, etc.

Non-toxic and 100% safe

The disinfectants used are 100% safe for people and pets. They air dry within 1 hour and can be applied to all surfaces throughout a building.

Fully equipped RSPH accredited technicians

All Fantastic technicians have RSPH accreditation. They have RPE and PPE protective gear, using full-face respirator masks and ULV foggers to disinfect surfaces effectively.

Building Facade Decontamination

The service is provided with the Rope Access method, by IRATA certified professionals. Initial Survey is necessary.

Effective versus cross contamination

The micro droplets produced by the foggers can reach difficult to access areas and quickly eradicate the viruses upon contact, thus minimising the risk of contamination.

Service available 24/7 with complete London coverage

Flexible and convenient booking options, outside work hours to minimise disturbance.
Minimise the risk of viral infections with our commercial sanitisation and disinfection services
Let Fantastic Services be your disinfection company in London. We have developed a surface disinfection procedure using guidelines of Public Health England and Australian COVID-19 infection control training specialists to offer disinfection services for private and public organisations from different industries including retail, rental, transportation, entertainment, etc., premises and venues of all sizes, that have either suffered from a confirmed case of Coronavirus or wish to take measures to slow down the spread of the virus.
Coronavirus (COVID-19) transmission
The COVID-19 coronavirus strain spreads from person to person through respiratory droplets produced through coughing or sneezing. But the virus also spreads through touch. A person can become infected by touching a surface or an object that has been previously touched by another person who has the virus. Therefore, proper surface disinfection is an effective way to slow down the spread of the virus.
Preparation and application of our fogging disinfection method
Preparation required
Please, make sure that the premise will be vacated before the technician enters to ensure proper social distancing.
Even your computer equipment can be safely disinfected as the foggers can be used around areas with electrical equipment. However be advised that everything must be switched off in advance.
The fire alarms need to be switched off as well so that the service can take place.
Antiviral fogging disinfection technique
The technicians use professional machines commonly known as foggers to disperse virucidal solutions in the form of microscopic droplets into the air near the surfaces. The droplets will spread evenly and they are able to reach even the most secluded areas. They contain the virucide detergent that eliminates dangerous germs.
Depending on the type of business, our disinfection process includes applying a virucidal cleaner to all surfaces, and high traffic areas including office and working equipment (computers, computer keyboards, mice and monitors), chairs and seating, worktops, desks, doors and handles, kitchens, sinks, taps, toilets, soap dispensers, lift doors and buttons, light switches, remote controls and panels, handrails, floors, stairs, walls, etc.
Our fogging is done with EN1650 / EN1276 or EN14476 certified detergents. This means that they have been lab-tested and proven to eliminate 99,999% of germs found on surfaces.
Within an hour, the droplets will air dry on their own, leaving only perfectly disinfected surfaces and the premise can be entered again.
This type of specialist disinfection is suitable for small and large organisations from the Public and Private sectors, such as shops, grocery stores, food places, hair and nail salons, commercial properties, cinemas, theaters, schools, nurseries and even vehicles such as buses, delivery cars and vans.
Safety-First Approach with Personal Protective Equipment (PPE)
This service is done in accordance with guidelines from Public Health England and WHO recommendations. Therefore, all technicians use personal protective equipment (PPE) to ensure their safety and that of our customers. They put on their RPE and PPE before they enter any premise.
Reduce the risk of COVID-19 with regular office cleaning and decontamination of high traffic areas
With Fantastic Services, you can have antiviral surface sanitisation done as part of your regular office cleaning. The cleaners will properly sanitise highly touched surfaces and regularly used areas to prevent or slow down the spread of viral diseases. Some of the surfaces and high-traffic areas that your cleaner can disinfect include:
- Desks, worktops, phones, keyboards, computer mouses, printers, etc.
- Air Conditioning control panels, light switches, door knobs, etc.
- Kitchens, conference rooms, hallways, lifts, stairwells, grab-rails in corridors, reception areas, etc.
- Other highly touched areas in any premises
We are certified: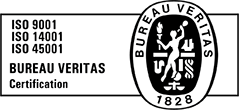 Other antiviral solutions we offer
Hot water extraction cleaning combined with antiviral sanitisation for carpets and upholstery
Now you can enhance your deep carpet and upholstery cleaning with antiviral measures. Your technician can apply a biocidal cleaner all over the item and spread it evenly, even agitating the fabric with a brush to ensure proper disinfection. The technician will let the virucide work for several minutes and then rinse the item. Finally, he will complete a Hot Water Extraction cleaning to ensure your carpet, rug or upholstered piece of furniture is left perfectly clean and germ-free.
Antiviral sanitisation for residential properties
Now you can book Antiviral Sanitisation for your domestic or rental property as well. It's all done with independently CERTIFIED virucides, ensuring 99.999% germ elimination.
Businesses that trust our services
Property management
Hotels
Retail
Healthcare
Food services
Sport and Leisure
Public sector
Other
We recognise the difficulties and needs of organisations in the public and private sector and can help you take a proper care of your business by offering a wide range of specialized solutions. Contact us
In particular I would like to mention their good time keeping, quality of service, value for money, responsiveness and flexibility.
Christian Bauer
Managing Director
Complete RPI Operations