Focus your efforts on the London foodies and leave the kitchen cleaning to us
Stringent compliance with Food Hygiene and Kitchen Safety regulations

Our commercial kitchen cleaning services are executed in accordance with food authorities' regulations to help eliminate potential health hazards, pest infestation issues and the risk of food contamination.

Professional grease cleaning equipment and non-toxic detergents

Fantastic Services will sanitise your commercial restaurant and kitchen by employing industry-set technologies and professional cleaning products.

All appliances are ready for use immediately after the service

Your range cookers and ovens, gas hobs and hot plates, microwaves and heating cabinets, grills and fryers, roller grills, hot/cold display cabinets are suitable for use straight after the commercial kitchen cleaning process.

Public health assurance and commitment

We will ensure that your routine food law inspection goes smoothly and your commercial cooking area meets the hygiene standards as recommended by the Food Hygiene Rating Scheme.

Certified, experienced and fully insured industrial kitchen cleaning professionals

Your service is powered by the expertise of comprehensively qualified cleaning specialists who are additionally trained to meet our Fantastic standards and routinely monitored by quality control supervisors.

Fire hazard prevention and extension of equipment lifespan

The dip tank cleaning methods, we use, increase your equipment's efficiency and our kitchen duct cleaning procedures ensure safety during food preparation processes by minimising the risk of fire hazards.

Flexible scheduling options and free on-site surveys

Fantastic Services in London provides you with a preliminary on-site survey and flexible booking options, including slots that are outside business hours.

Personal account manager to count on at all times

You can consult your personal account manager at your convenience and seek assistance should you have any questions or concerns.
What to expect from our restaurant cleaning services
Fantastic Services will schedule your commercial kitchen cleaning service after a viewing of your premises has taken place. We will discuss your specific requirements with you and provide you with expert advice. You can book an out-of-hours extraction cleaning session so that we do not disrupt your business operations. By employing industry-powered cleaning equipment and using anti-bacterial, non-toxic and eco-friendly detergents we will sanitise your food preparation area and appliances, which can be used as soon as we finish the task.
Cleaning checklist

Deep clean all surfaces - professional disinfection of preparation tables, tiled surfaces, splashbacks, shelves, benchtops, kitchen cupboards, sinks, taps, fixtures and fittings;
Sanitise cooking equipment - dip tank cleaning for removable parts of ovens, ranges, fryers, grills, rotisseries and meticulous degreasing of hob plates, stove tops, microwaves, roller grills and cookware;
Polish appliances - cleaning of dishwashers, fridges, freezers and hot/cold storage cabinets;
Address hard-to-reach places - ceilings, walls and hidden places can be free of grime and grease that has accumulated over time;
Floors - for best results you can add to your commercial kitchen cleaning, an expert hard floor cleaning with advanced equipment and professional detergents.
We are certified: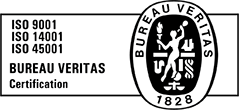 The importance of cleaning your kitchen ventilation system
Unmaintained ductworks and ventilation systems in commercial kitchens and restaurants are the most common reason for fire hazards. Food business owners are legally responsible for maintaining a comprehensive fire management plan. They are obliged to carry out a fire risk assessment and implement methodically kitchen ventilation cleaning procedures.
Fantastic Services can be your successful partner in your endeavour to ensure safety at all times and maintain high hygiene standards. With us, you can rely on certified duct cleaning technicians who will remove the grease and carbon deposits from your kitchen ventilation and heat extraction system. We are accredited and experienced in servicing odour control systems and in sanitising hoods, canopies, filters and flues. At the end of the service, you will be supplied with a full report and a certificate that can be also presented to your business insurance provider.
In particular I would like to mention their good time keeping, quality of service, value for money, responsiveness and flexibility.
Christian Bauer
Managing Director
Complete RPI Operations
More Fantastic Services for your business
Let us help you keep the food authorities well away
We won't disturb your happy hour! Book a service outside business hours.
Get in touch